Are you trying to clean up your diet this year? Is yogurt on the list? If so, here are 5 Creative Ways to Dress Up a Bowl of Yogurt. Although I make my own yogurt, any style of yogurt, homemade or store-bought, will do.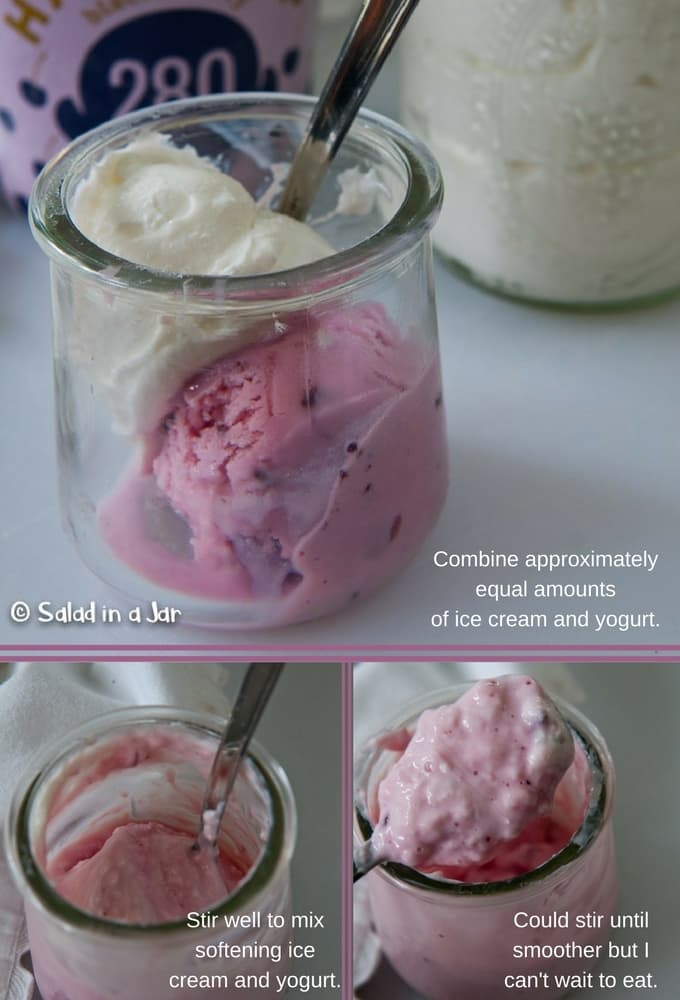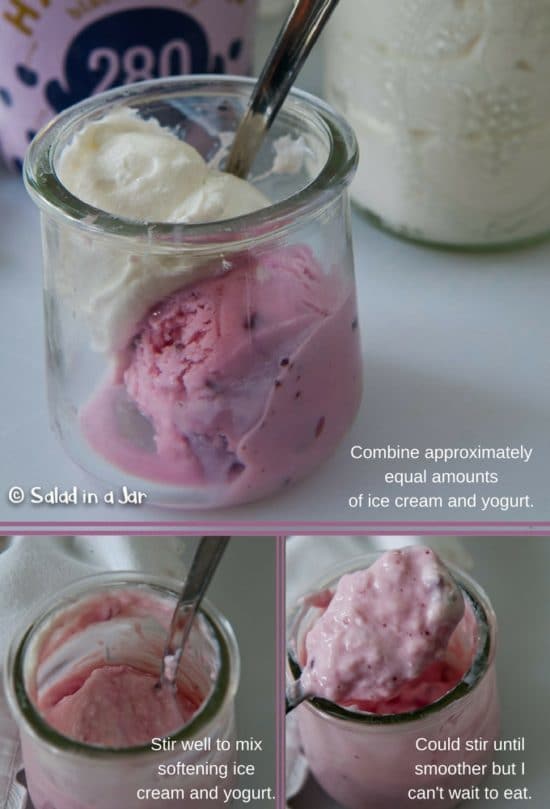 My first suggestion and current fave is this yogurt/ice cream combo. made when one combines plain yogurt with of ice cream.
For the moment, we like Halo Ice Cream. They aren't paying me to say this, but it's a low-carb ice cream we really enjoy. While it's not so creamy on its own, adding yogurt really ups the creaminess factor. Try it and see if the texture of the combination doesn't remind you of soft-serve yogurt.
Alternatively, try adding plain yogurt to your favorite vanilla ice cream of any brand. It's a good way to get more protein. (wink, wink)
Looking For More Ways to Dress Up a Bowl of Yogurt?
Click on any photo or title below for more details.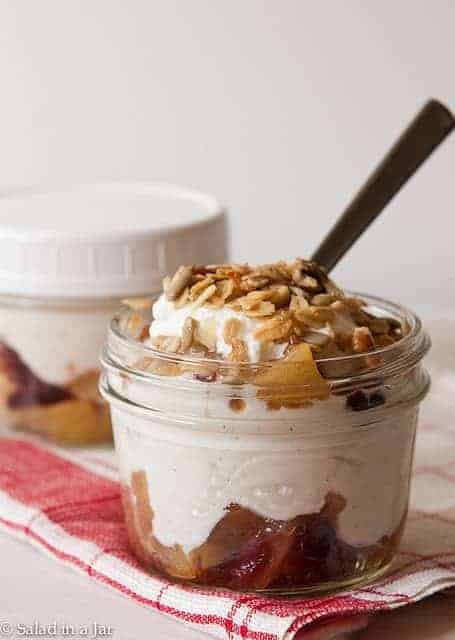 Apple-Cranberry Yogurt Parfait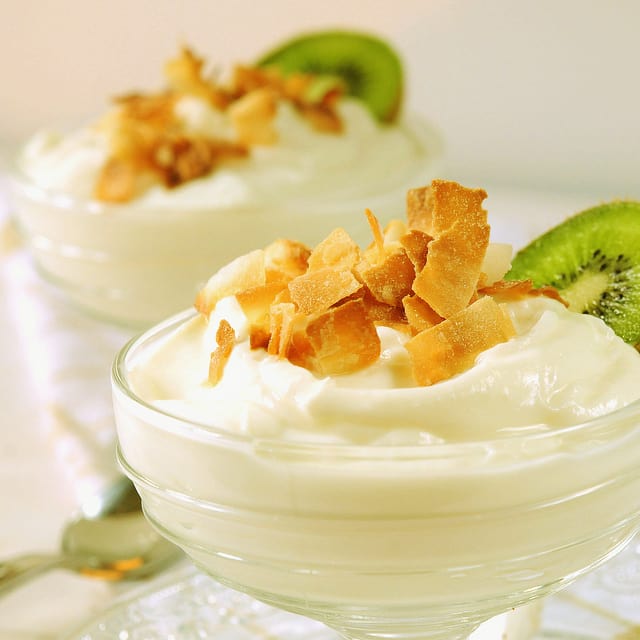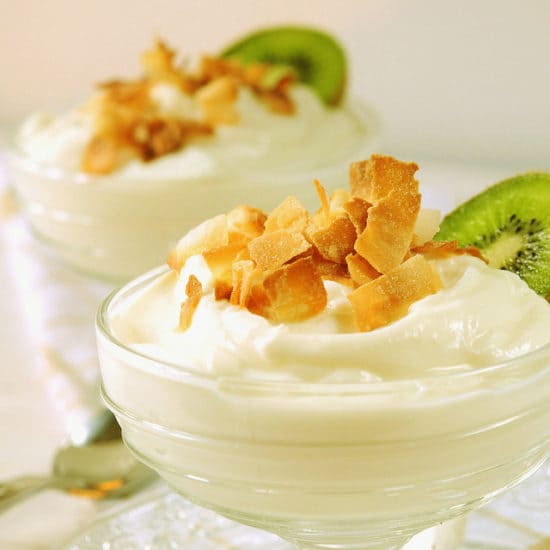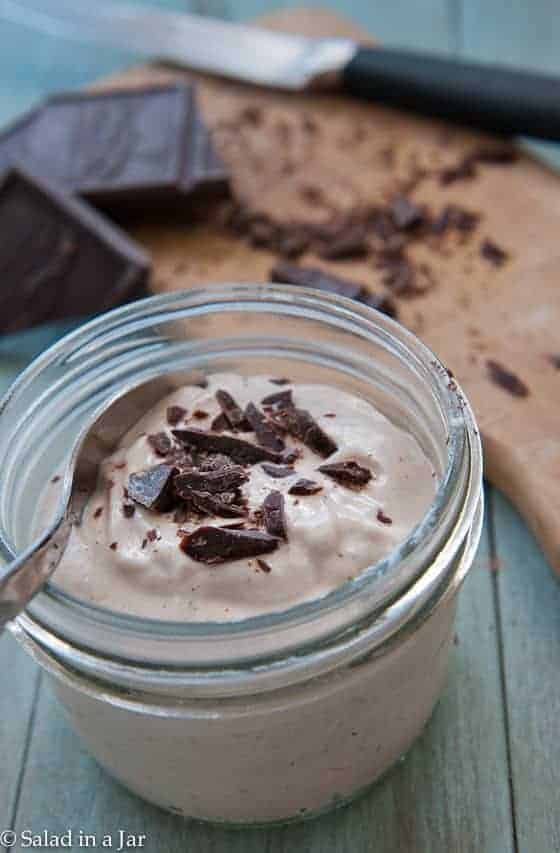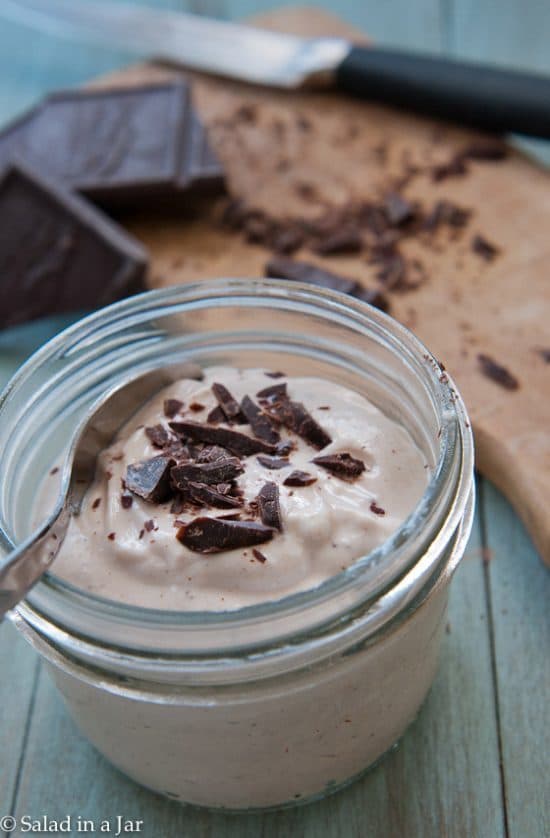 Chocolate Peanut Butter Greek Yogurt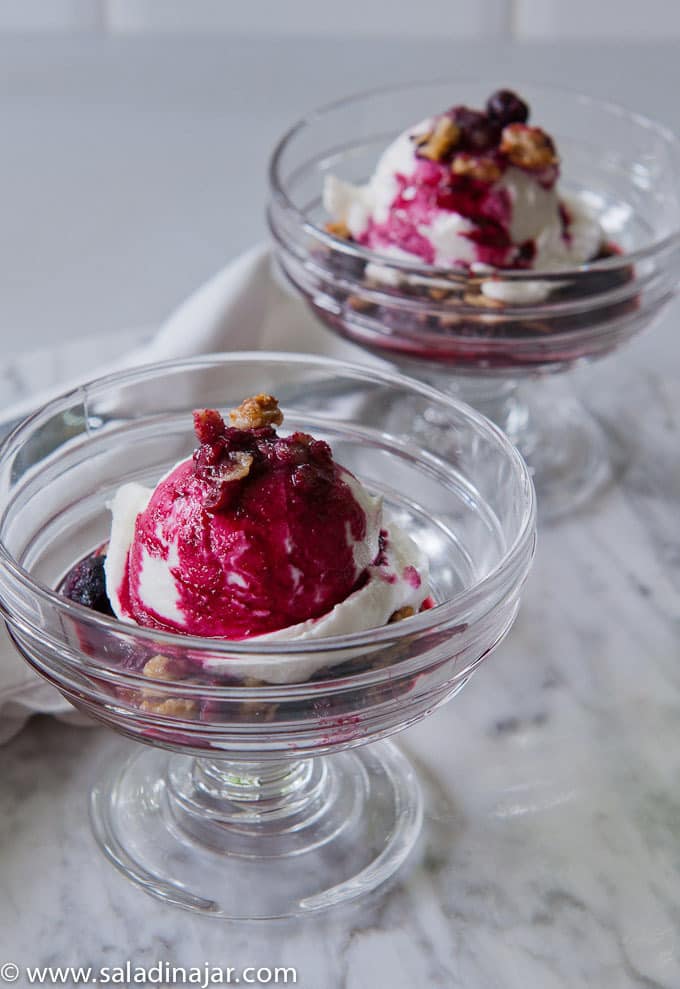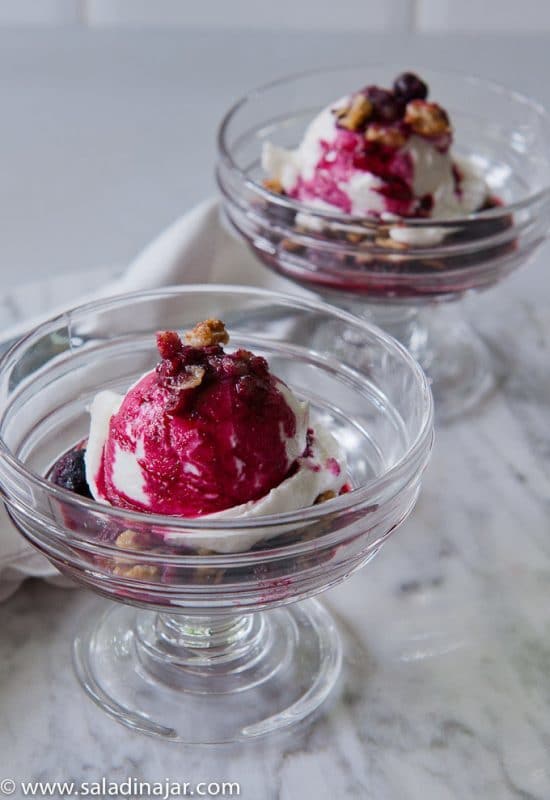 Speedy Blackberry Cobbler and Yogurt
Want to try your hand at making your own yogurt at home? Check out the video below.
If try one of these variations above and like it, I would be honored if you would leave a comment and a rating below. Thanks so much. paula
Posts Related to "5 Creative Ways to Dress Up a Bowl of Yogurt":
15 Valentine's Day Dessert Recipes To Delight Your People
Cookies and Cream Greek Yogurt
Oreo and Coffee Ice Cream Treats