10 Fresh Fruit Dessert Recipes To Delight Your Taste Buds
Sneak Preview: These fresh fruit dessert recipes for fresh fruit will surely make any celebration more memorable.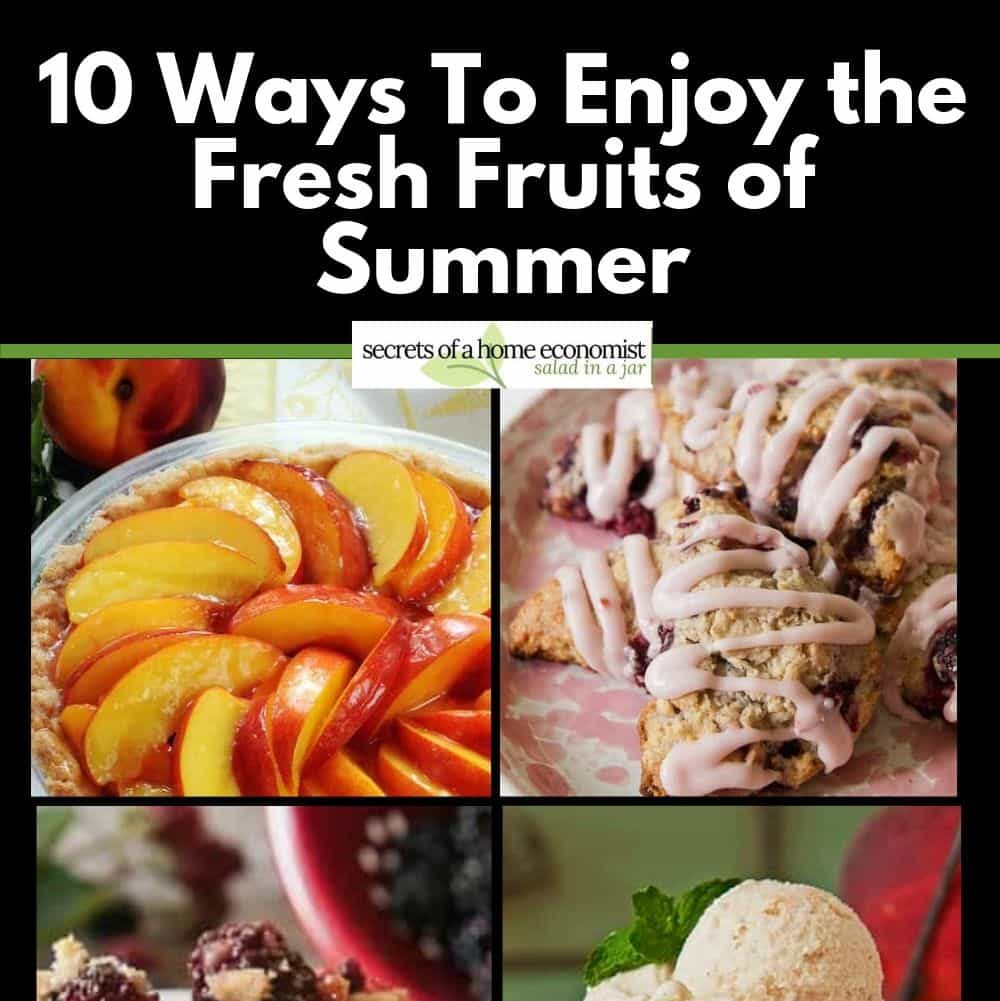 As an Amazon Associate, I earn from qualifying purchases.
Is there anything better on a hot summer day than the flavors of fresh peaches, berries, or cherries?
I have some ideas if you have more fresh fruit than you can eat out of hand or give away. Check out ten of my favorite recipes for all kinds of fresh fruit. These are sure to make any celebration more memorable.
If you want to use your fruit in bread, see this post showing 66 Best Bread Machine Recipes. You find recipes with ingredients such as blueberries, apples, and cranberries, among other fruits.
---
10 Summer Dessert Recipes That Use Fresh Fruit:
No-Bake Fresh Nectarine Pie Recipe
A beautiful glaze showcases fresh nectarines or peaches in this summertime pie.
Get the recipe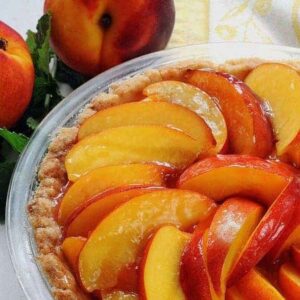 Homemade Peach Frozen Yogurt Recipe with Amaretto
Fresh peaches and Greek yogurt dance together in an ice cream freezer to create this delicious summer treat.
Get the recipe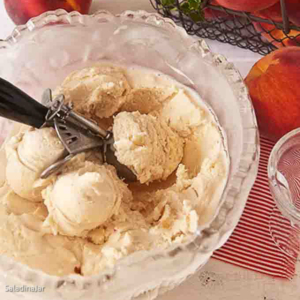 Fresh Strawberry Pie Recipe with Jello in the Glaze
This recipe for Fresh Strawberry Pie makes a not-too-sweet fruit dessert formulated for maximum enjoyment of fresh strawberries. The easy pat-in-the-pan crust takes it over the top.
Get the recipe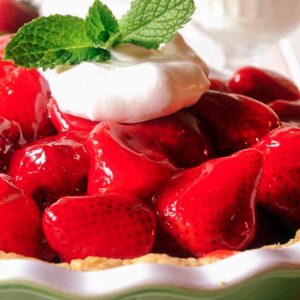 Sweet No-Bake Cheesecake Mini Tarts with Mascarpone
A no-bake filling makes these two-bite cheesecake mini-tarts easy to make ahead of time.
Get the recipe
Easy Blackberry Cobbler Recipe for Two
This blackberry cobbler makes the perfect amount for 2-3 people. After you make it a time or two, you won't need a recipe–it's that simple. Eat it with yogurt, whipped cream, or ice cream.
p.s. Don't limit yourself to blackberries. This is good with mixed fruit, peaches, and blueberries, too.
Get the recipe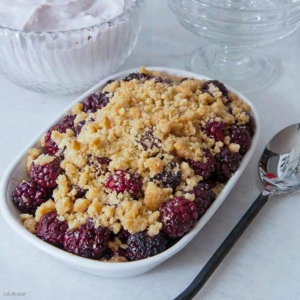 Blackberry Ice Cream Recipe with Chocolate Flakes
Blackberry Ice Cream with Chocolate Flakes is a fruity ice cream studded with chocolate pieces. Uncooked for easier assembly and a fresher taste.
Get the recipe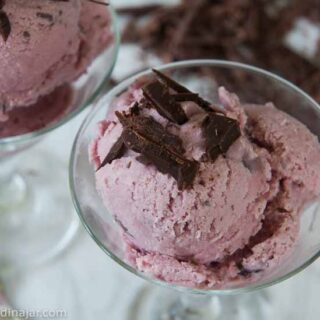 Mini Fruit Tarts with Vanilla Pastry Cream
These shortbread-crusted tarts are filled with a light, creamy custard and topped with fresh fruit of your choice.
Get the recipe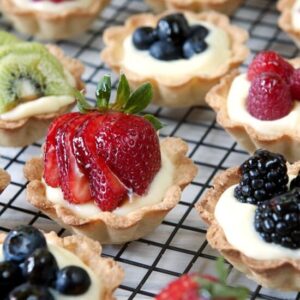 Easy Vanilla Posset with Lemon Recipe
This cool and refreshing treat is a culinary masterpiece, kissed by the delicate essence of vanilla bean (or vanilla extract) and the zesty allure of lemon. It's the ultimate sweet finish for any occasion, whether you've just savored a hearty meal or you're hosting a ladies luncheon.
Get the recipe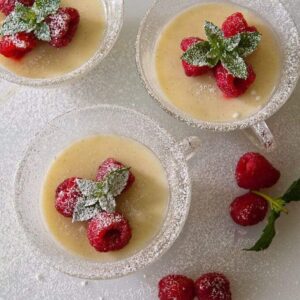 Fresh Mini Strawberry Tarts with Shortbread Crusts
Homemade shortbread cookie crusts are filled with sliced, fresh strawberries held together with a shiny easy-to-make glaze. Easy to serve and even easier to eat.
Get the recipe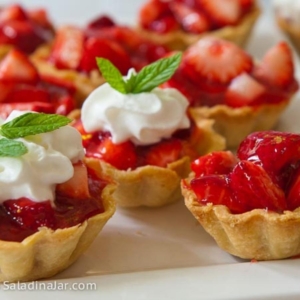 Strawberry Snowball Cake Recipe
A light and summery dessert–the perfect ending for a sumptuous meal
Get the recipe
FAQs about fruit in dessert:
Which of these recipes is best to bake when it's hot outside?
I recommend no-bake pies such as the fresh strawberry pie or the nectarine pie. The filling is cooked in the microwave, but there's no need to turn on your oven. However, they will need refrigeration.

Another idea: The Easy Vanilla Posset with lemon must be cooked on the stove for a few minutes. Then it goes into the refrigerator. It's as refreshing as ice cream but a lot less trouble.

Which of these desserts can I store at room temperature?
Most fruits need to be stored in the refrigerator after baking. In this collection, the blackberry cobbler will keep the longest without chilling since there are no eggs. This would make a good dessert to carry to a picnic or reunion.
Parting thoughts: If you enjoy browsing recipe collections, check out these: 19 Side Dishes to Jazz Up Your Menu, Low-Carb Thanksgiving Recipes, and 21 Recipes That Use Greek Yogurt.
If you have questions or suggestions, email me privately for a quick answer: Paula at saladinajar.com. Hope to see you again soon! Paula