Cookie traditions connected with Christmas abound at my house. How about your house?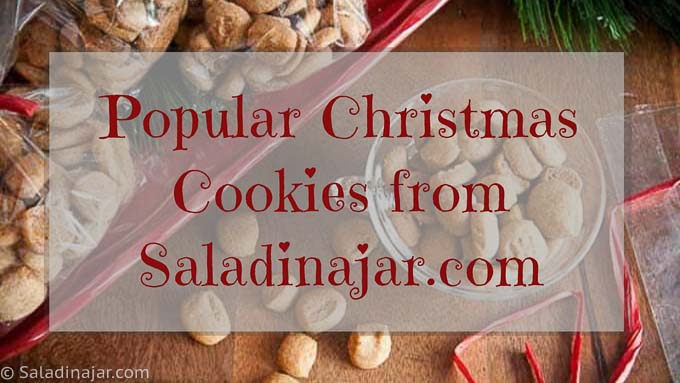 It seems that many cookies have connections with childhood. Others look good on a cookie tray.
Some are easy, like the Coconut Shortbread while others are quite a project, like the Gingerbread church house.
If you want cookies to give, try the Biscotti or Pfeffernusse.
Don't forget about Santa. He expects Christmas Thumbprint Cookies when he gets to our house.
Perhaps you're looking for something new or a better version of a familiar cookie. Either way, here are some ideas for you to consider.
A Collection of Cookies for the Holidays from Saladinajar.com