18 Popular Christmas Cookies to Help You Get Through the Holidays
Sneak Preview: Eighteen popular Christmas cookies for the holidays are collected here for your consideration. Don't miss the gingerbread church house at the end.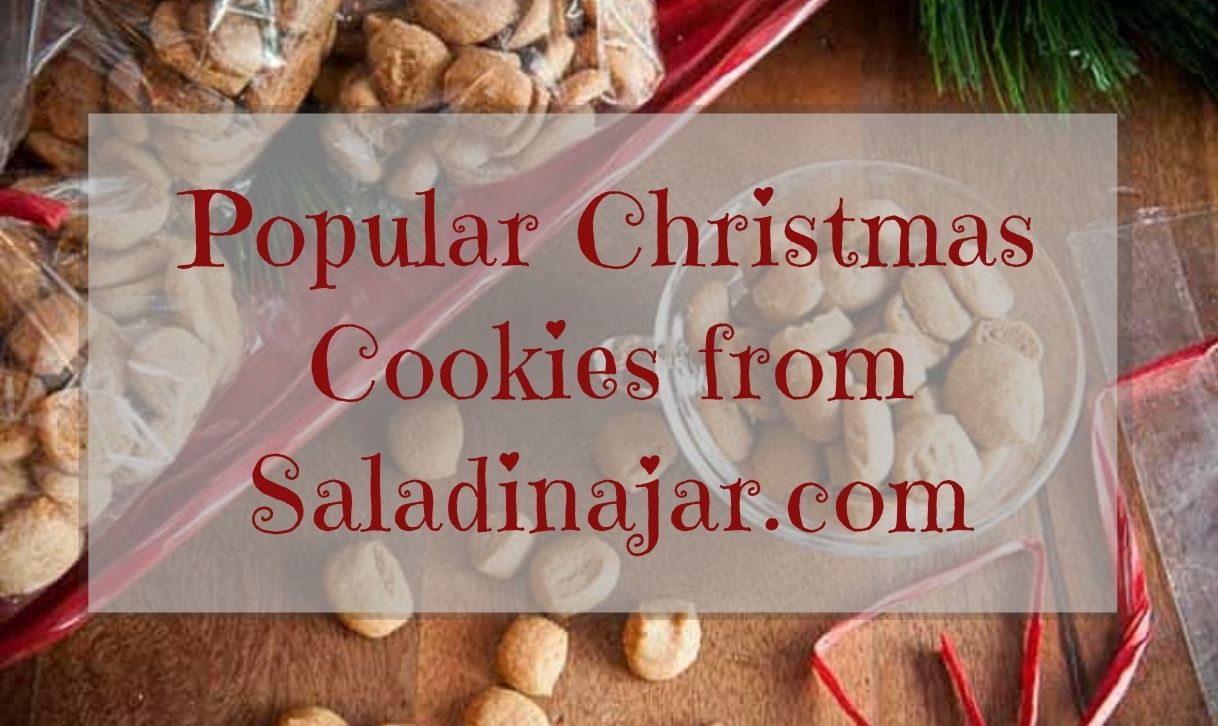 As an Amazon Associate, I earn from qualifying purchases.
What makes a cookie the most popular cookie at your house around the holidays? Is it because…
They remind you of somebody who always made them. (What cookie will you be remembered for?)
Maybe they are part of a tradition you followed as a child. (Is it a tradition worth passing on?)
Perhaps they are too much trouble to make more than once a year. (Cut-out cookies come to mind.)
Whatever it is, there's always room for another cookie on the tray. Right? Take a look and see what you might like to add to your holiday cookie tradition.
What makes a cookie a popular "Christmas Cookie?"
Do you know what the most popular Christmas cookie is in the United States? According to General Mills, it's the peanut butter blossom. At least that recipe is visited more than any other according to them. Interesting. Will you make them this year?
This is my criteria, but each cookie only has to meet one of them:
Look interesting or beautiful on a Christmas cookie tray.
The cookie is decorated with red and/or green colors.
It can be easy, like the Coconut Icebox Cookies while others are quite a project, like the Gingerbread church house.
Cookies are nice to give like the Powdered Sugar Lemon Cookies or Pfeffernusse.
Don't forget about Santa. Do you leave the same cookies every year or does Santa get the leftovers?
Whether you're looking for something new or a better version of a familiar cookie, take a look below.
If you have questions or suggestions, email me privately for a quick answer: Paula at saladinajar.com. Hope to see you again soon!
Peppernuts (Pfeffernusse) Recipe
These crispy bite-size cookies are reminiscent of gingerbread. Also known as Pfeffernusse.
Get the recipe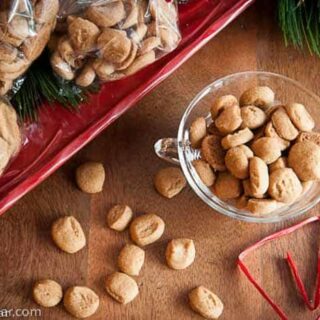 Thumbprint Cookies with Icing and Nuts
A shortbread-like cookie covered with chopped pecans and filled with marbleized icing for a festive look
Get the recipe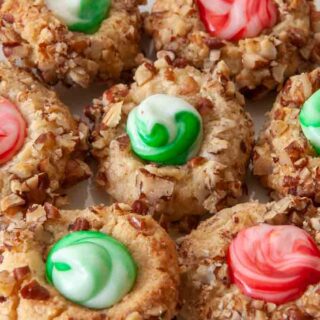 Raisin Bran Crunch (or Cornflakes or Raisin Bran) Cookie Recipe
Slightly crispy on the outside, soft and chewy on the inside, these cookies are filled with Raisin Bran Crunch cereal (or your choice of a flaky cereal), coconut, and pecans.
Get the recipe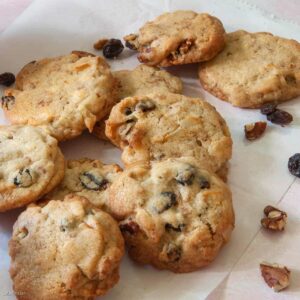 Cookies and Cream Brownies
A brownie so rich, it should be served in small pieces to avoid passing out from extreme pleasure.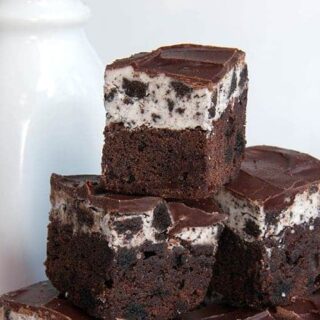 Meyer Lemon Bars with Greek Yogurt: No Grating Required
These Meyer Lemon Bars with Greek yogurt start with a coconut shortbread base underneath a Meyer lemon layer. Greek yogurt makes it creamy. The recipe calls for using the entire lemon (minus seeds)–no grating or squeezing required.
Get the recipe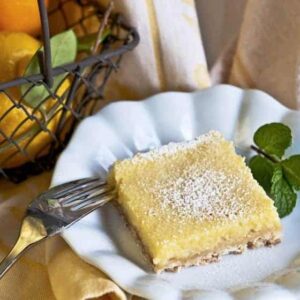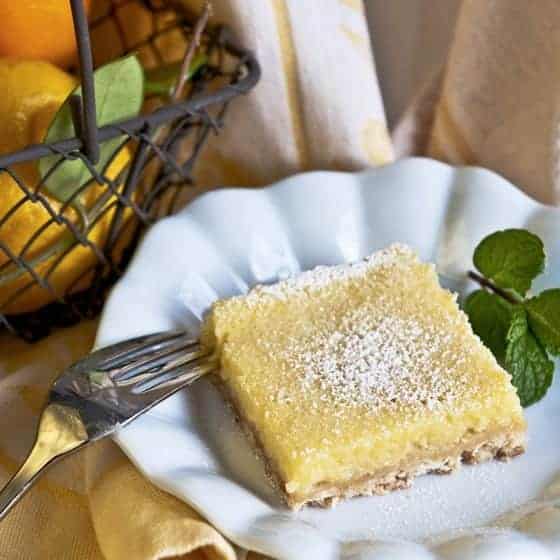 Microwave Brownie Recipe
You no longer need to keep tempting cookies in the pantry for unexpected company. These Microwave Brownies are easy enough for kids to mix up and bake.
Get the recipe
Soft Greek Yogurt Cookies with Lemon Icing
This recipe makes a cake-like cookie featuring the tanginess of Greek yogurt and the tartness of lemon and topped with a sweet lemon glaze.
Get the recipe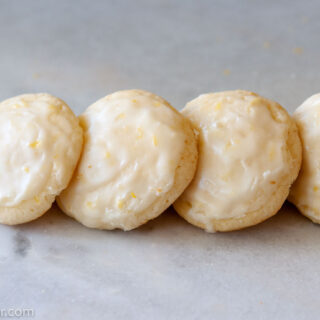 Powdered Sugar Lemon Cookies
Whether you call them Snowball Cookies, Mexican wedding cookies, or Powdered Sugar Cookies, this recipe makes a delicious shortbread-type cookie studded with finely chopped pecans and dressed liberally with powdered sugar
Get the recipe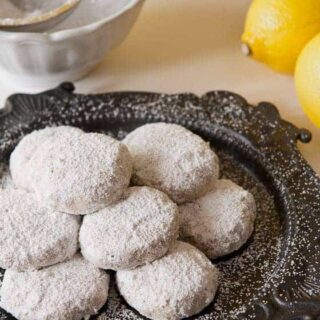 Peanut Butter Pinwheel Cookies
This Peanut Butter Pinwheel Cookie recipe combines peanut butter dough with a layer of melted chocolate. Roll the dough into a jellyroll shape before slicing.
Get the recipe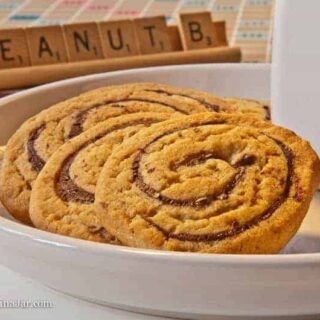 Chocolate Cupcake Tops Recipe (aka Frosted Chocolate Cookies)
These will remind you of the top of a chocolate cupcake. A soft, tender cookie with ganache-like, fudgy frosting.
Get the recipe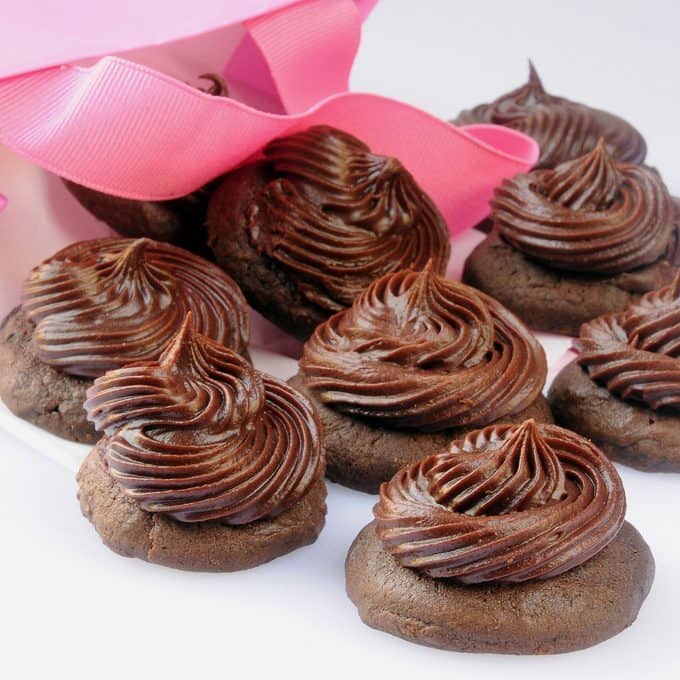 Chewy Coconut-Pecan Bars Recipe
If a pecan pie married a shortbread cookie, their offspring might look like these rich and chewy bars.
Get the recipe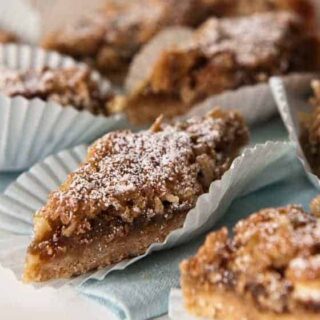 Frosted Cinnamon Jumbles with Brown Butter Icing
Kid-favorites!! These cake-like, cinnamon-spiced cookies are frosted with a browned butter icing.
Get the recipe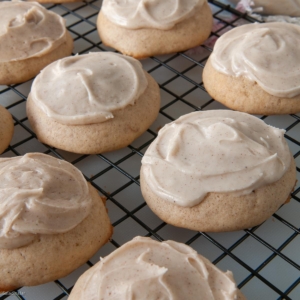 Easy Lemon Curd Thumbprint Cookies with Pecans
The traditional jelly thumbprint cookie gets a makeover with a lemon curd filling in a pecan-studded cookie.
Get the recipe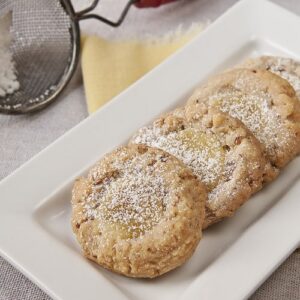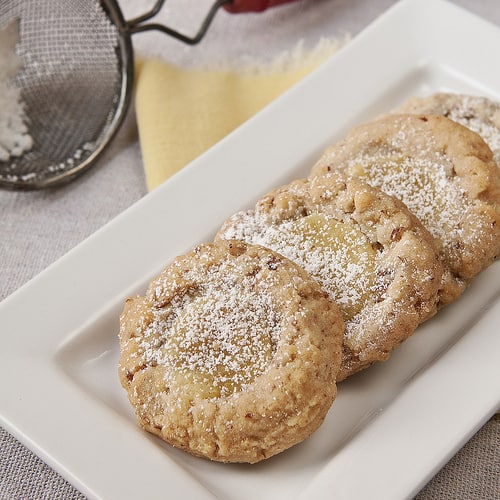 Easy Slice and Bake Coconut Shortbread Cookies Recipe
Keep the dough for these crispy coconut shortbread cookies in your freezer for sweet emergencies.
Get the recipe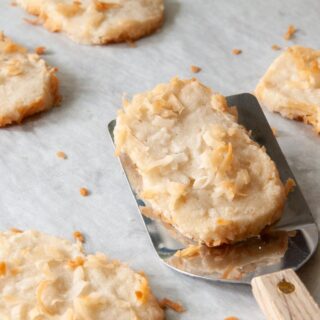 Iced Shortbread Cookies
A simple but delicious shortbread cookie with a smooth butter icing. Kids and adults alike love these.
Get the recipe
Chocolate-Dipped Shortbread Cookie Recipe
Chocolate-Dipped Shortbread Cookies with Milk Chocolate Toffee Bits are simple shortbread cookies dipped in chocolate and decorated with more toffee bits.
Get the recipe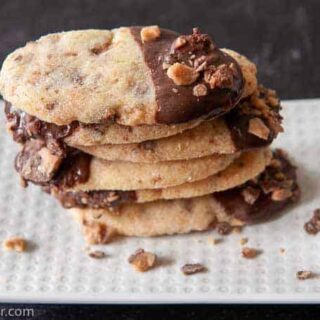 Easy Chocolate Toffee Bar Recipe
These layered toffee bars have a shortbread base covered with melted chocolate chips and chopped pecans.
Get the recipe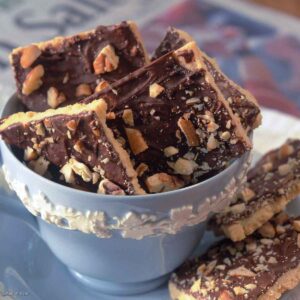 How to Make a Gingerbread Church House
Directions for making and decorating gingerbread church house
Get the recipe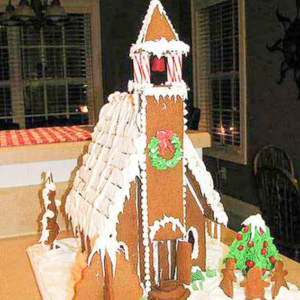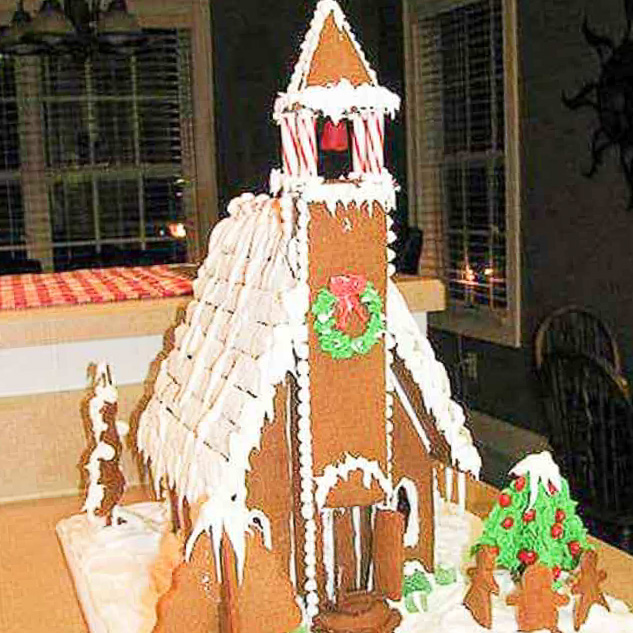 Our favorite Christmas cookies are the Christmas Thumbprints. Santa would be disappointed if he didn't find them on the plate next to the fireplace on Christmas eve.