Preview: Eighteen popular Christmas cookies for the holidays are collected here for your consideration. Don't miss the gingerbread church house at the end.
What makes a cookie the most popular cookie at your house around the holidays? Is it because…
They remind you of somebody who always made them. (What cookie will you be remembered for?)
Maybe they are part of a tradition you followed as a child. (Is it a tradition worth passing on?)
Perhaps they are too much trouble to make more than once a year. (Cut-out cookies come to mind.)
Whatever it is, there's always room for another cookie on the tray. Right? Take a look and see what you might like to add to your holiday cookie tradition.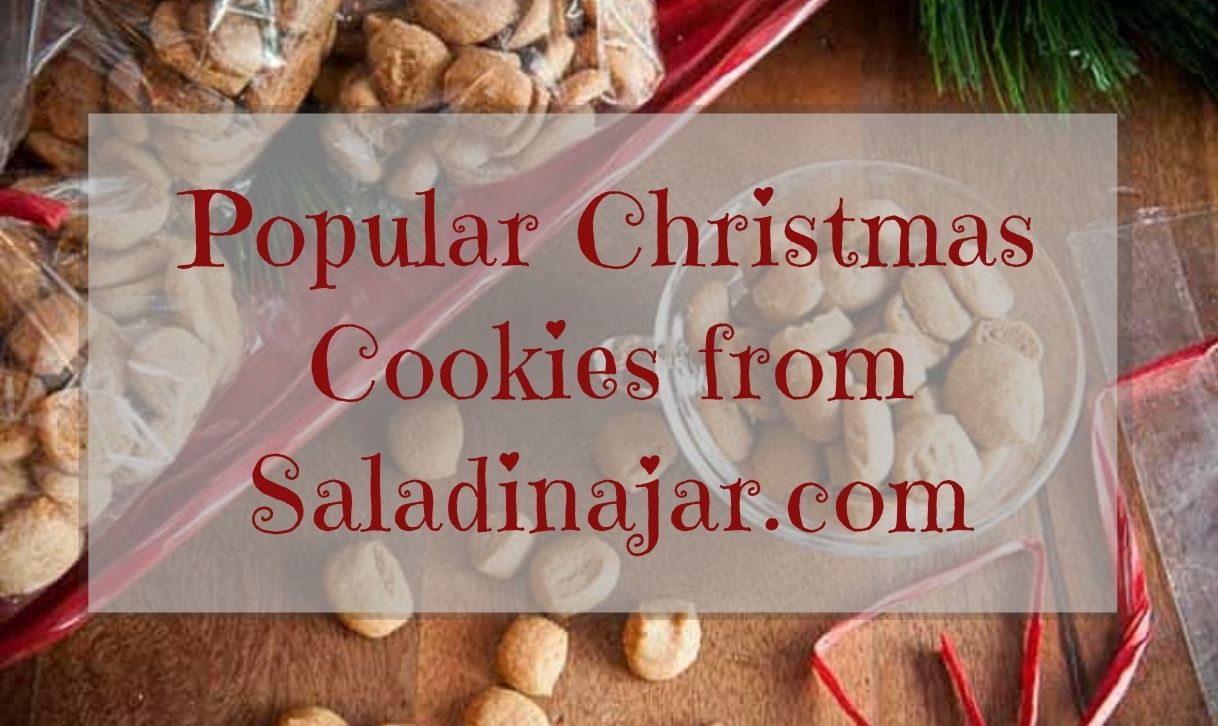 What makes a cookie a popular "Christmas Cookie?"
Do you know what the most popular Christmas cookie is in the United States? According to General Mills, it's the peanut butter blossom. At least that recipe is visited more than any other according to them. Interesting. Will you make them this year?
This is my criteria, but each cookie only has to meet one of them:
Look interesting or beautiful on a Christmas cookie tray.
The cookie is decorated with red and/or green colors.
It can be easy, like the Coconut Icebox Cookies while others are quite a project, like the Gingerbread church house.
Cookies nice to give like the Powdered Sugar Lemon Cookies or Pfeffernusse.
Don't forget about Santa. Do you leave the same cookies every year or does Santa get the leftovers?
Whether you're looking for something new or a better version of a familiar cookie, take a look below.
---
Did you enjoy this recipe? If so, you can help others and me by leaving a 5-star 🤩 rating in the comment section below. No comment is required.
p.s. If you have any questions or suggestions, you can email me privately: Paula at saladinajar.com.
Hope to see you again soon!
Paula
---
Our favorite Christmas cookies are the Christmas Thumbprints. Santa would be disappointed if he didn't find them on the plate next to the fireplace on Christmas eve.